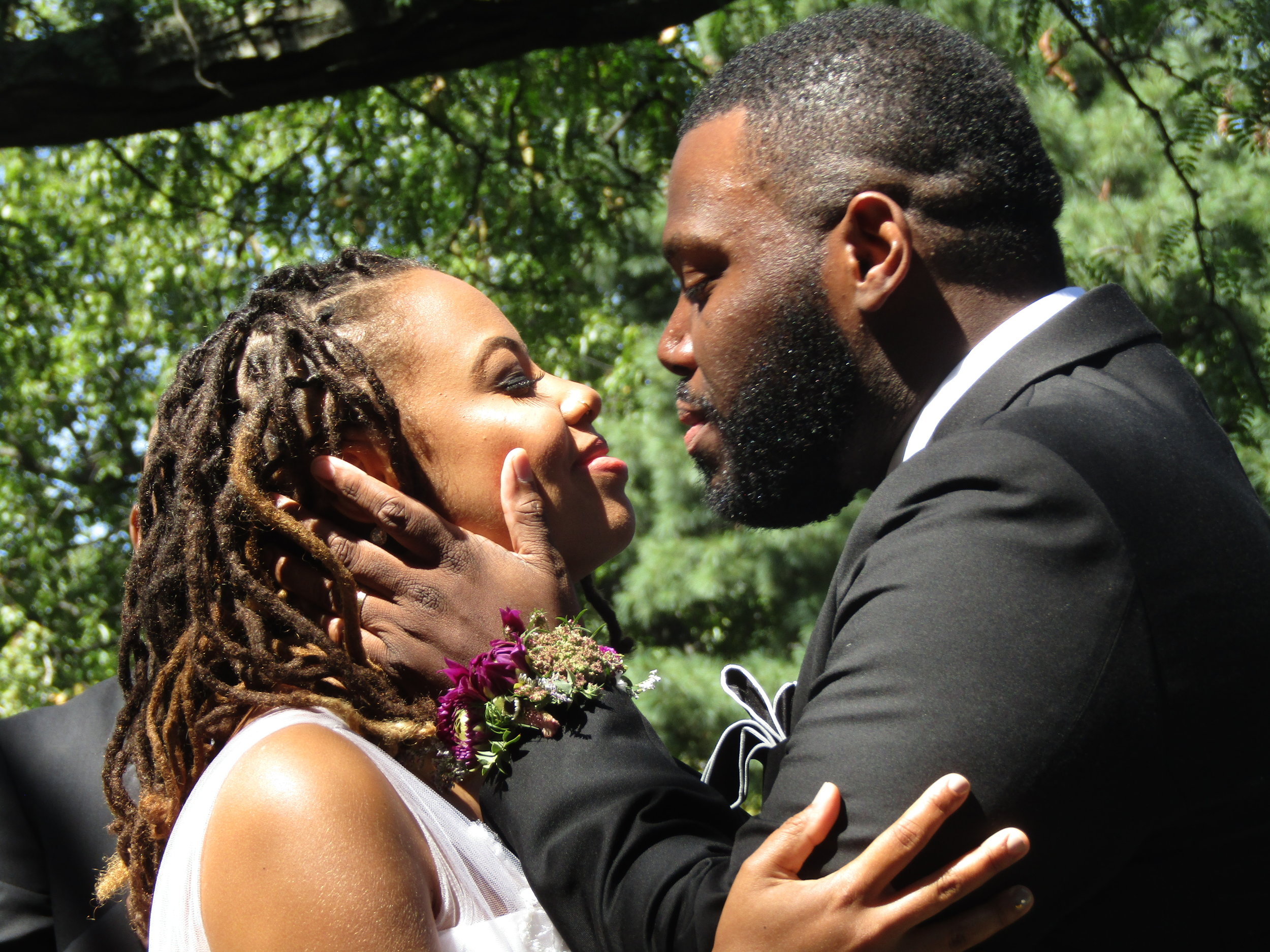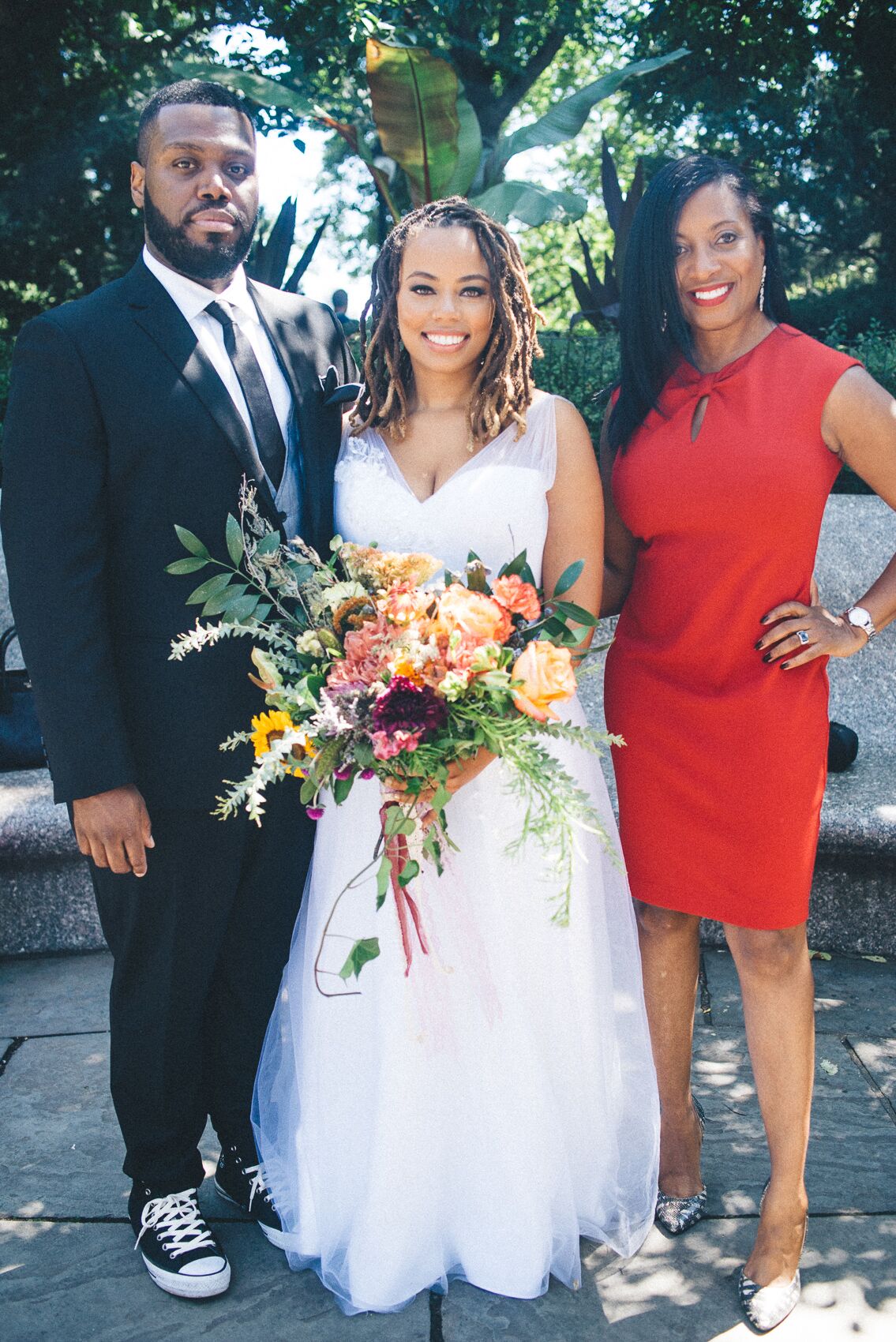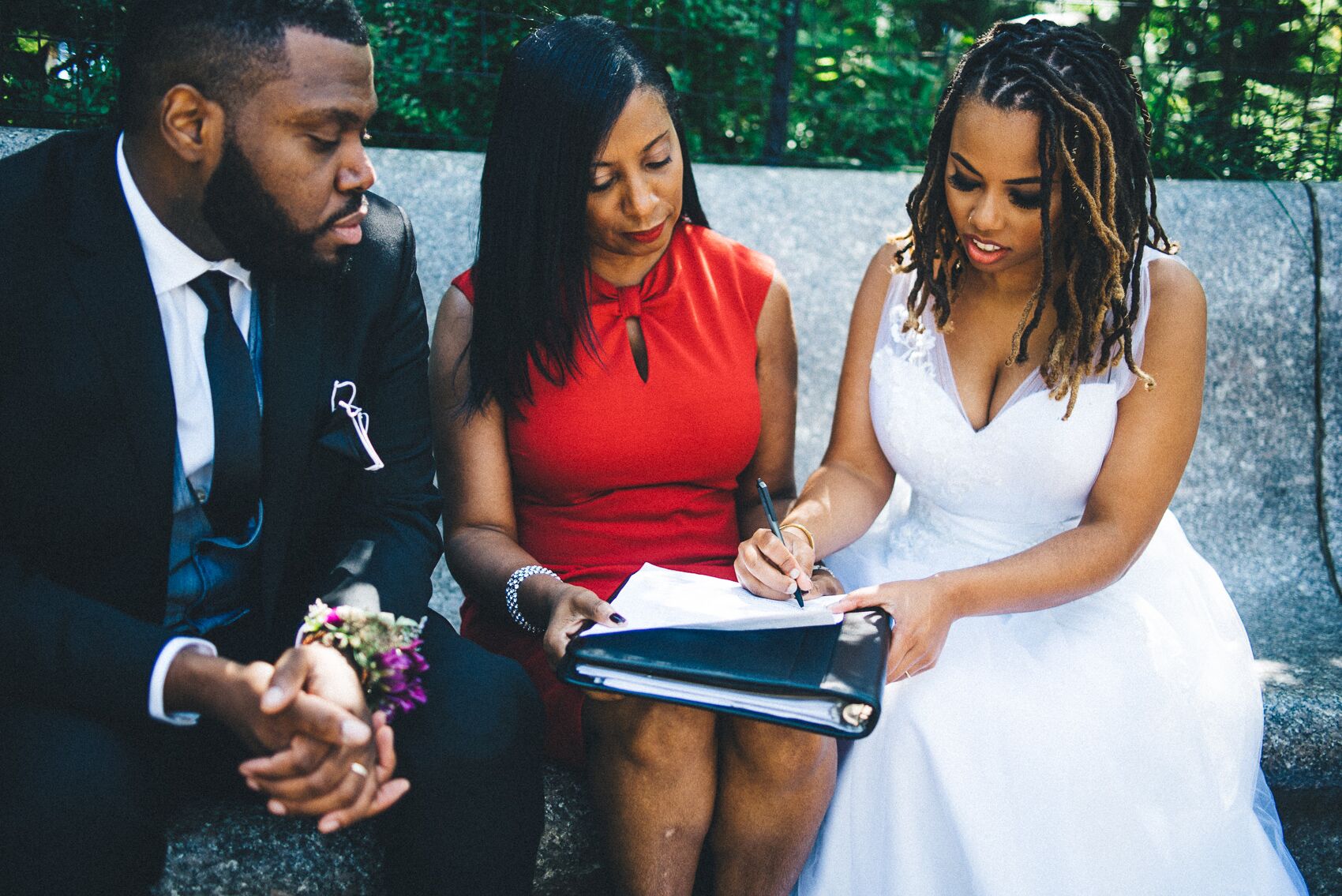 "Steve and I thank Aretha again for making our wedding ceremony memorable and beautiful."
– Weena & Steve
Looking for a no fuss elopement to New York City or New Jersey? I offer beautiful heartfelt ceremonies to countless couples traveling from around the world to any part of the New York Tri-State.
Regardless of where and how you're getting married, the heart of your big day is the ceremony, and my goal is to learn about your story, then craft a narrative that creates an intimacy and reflects the levity and seriousness of the day.
In addition, I can help you review vows, assist you in creating your own, review and/or create all the other parts of your ceremony and elopement.
So, if:
You're looking for a top-notch Officiant for your Elopement
You'd like to elope to the New York City or New Jersey areas
You consider yourselves "spiritual, but not religious"
You're not interested in a simple civil ceremony
You want an elopement ceremony that is memorable
Then click on the consultation button below to book a consultation to discuss the vision of your special day. I'm excited to speak with you both!